Careers
CrossCheck Compliance is a nationwide firm with a strong reputation in the financial services industry. We have built a strong team culture where people continuously learn from each other and work together to deliver high levels of satisfaction to our clients.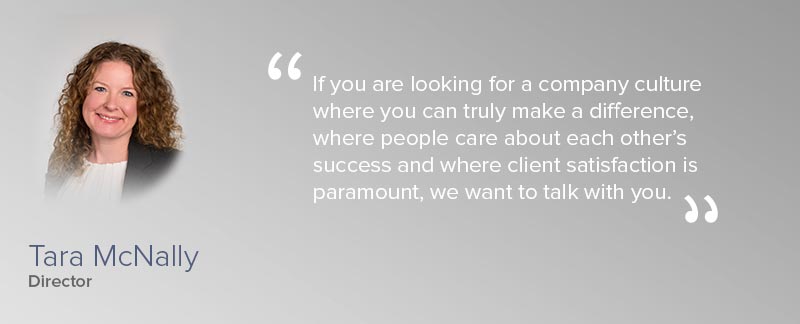 Vision
To be the premier nationwide provider of regulatory compliance, internal audit, fair lending and loan review services for financial institutions and our law firm and litigation support firm partners who represent them.
Mission
To help our clients mitigate their compliance, operational, and credit risks by providing high quality, cost-effective, and pragmatic solutions.
Values
Our Clients –We are passionate about providing the highest levels of client service and working with each client in the way that will most effectively meet their needs.
Our People –We value each individual's contributions and invest in the professional development of our team by providing career pathing as well as training opportunities.
Teamwork and Collaboration – We have a company culture where collaboration is encouraged and information is shared throughout the organization.
Integrity – We approach our clients and our people with the highest level of integrity.
Responsiveness – We are clear and timely in our communications.

 

Our clients and people always know what to expect.
Growth – We achieve sustainable long-term growth by providing superior service to our clients and through the recruitment and retention of highly talented professionals.
Come Join Us. We're Growing!
We're always looking for experienced professionals to join our team who excel at delivering high-quality professional services, who have the ability to solve problems and who can build long-term satisfying and productive relationships.
If we have posted a position that is right for you, or if you would like to express more general interest, please send your resume to careers@crosscheckcompliance.com. Alternatively, our mailing address is:
CrossCheck Compliance LLC
Attn: Human Resources
810 W. Washington Blvd.
Chicago, IL 60607